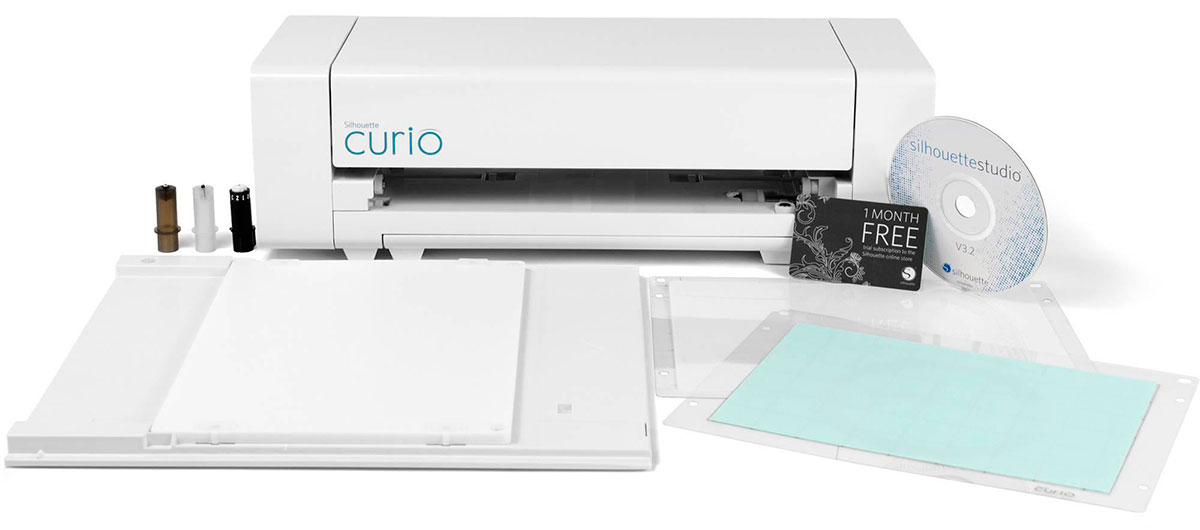 Rethink the possibilities. The Curio is more than a cutting machine—it's where precision engineering meets cutting edge innovation. Curio allows you to harness the power of five stunning, creative functions.
The Silhouette Curio™
The Silhouette Curio™ hobby machine is the perfect complement to Silhouette's other desktop cutters. Simply connect Curio to your PC or Mac with the included USB cable and use the included software, Silhouette Studio®, to design your project. Then send your project to Curio to put your signature style on countless DIY projects. Curio is the perfect machine for DIYers that love to diversify their creativity.
Curio is the only machine that can unlock stippling, etching, debossing, embossing and dual carriage features in the powerful Silhouette Studio® design software (included with purchase)
Contains:
Silhouette Curio™ desktop DIY machine
8.5 in. x 6 in. base (includes four platforms)
8.5 in. x 6 in. cutting mat
8.5 in. x 6 in. embossing mat
Cutting blade
Fine embossing tool
Wide embossing tool
50 exclusive digital designs
AC adapter
USB cord
Silhouette Studio® Software CD
---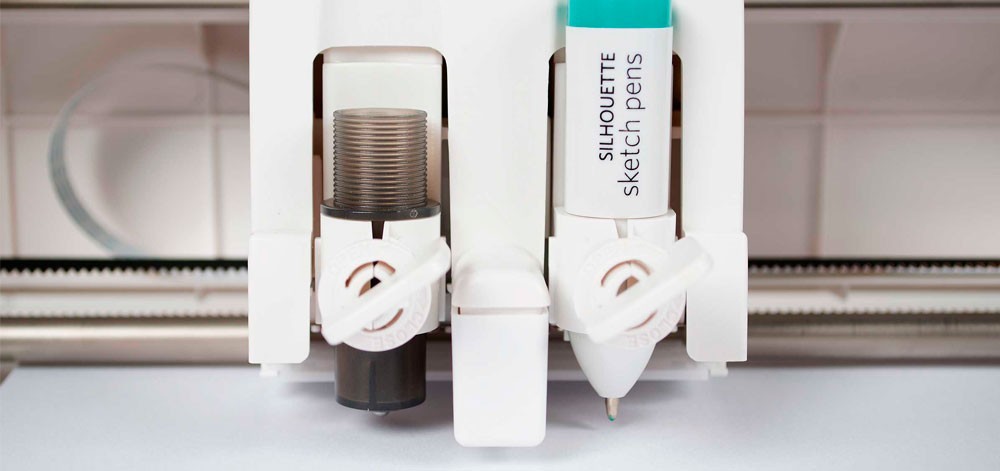 Double your creativity.
Like to multitask? So does the Curio. Complete two tasks in one pass with its dual carriage. Just mix and match with our full selection of blades, pens, and specialty tools.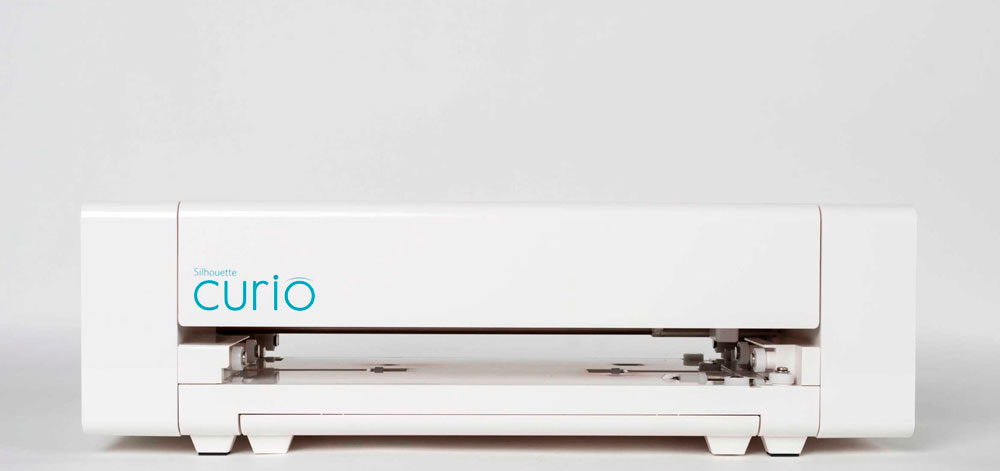 We raised the bar. Literally.
More clearance means more options. The Curio's 5mm clearance allows you to etch, sketch, or cut on new project palettes. Think wood, foil, leather, foam, and even metal.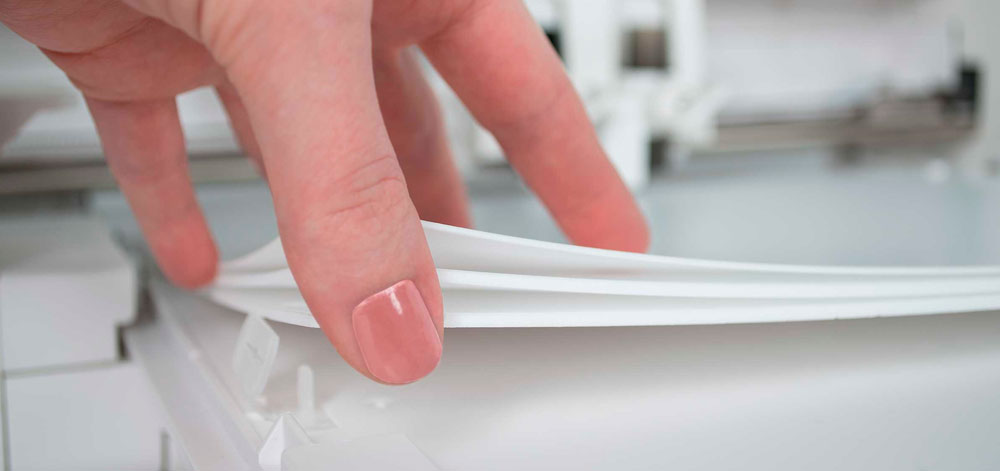 Adjustable base.
Part of what makes the Curio compatible with thicker materials is its adjustable base with removable platforms. Just add or remove platforms to accommodate different material.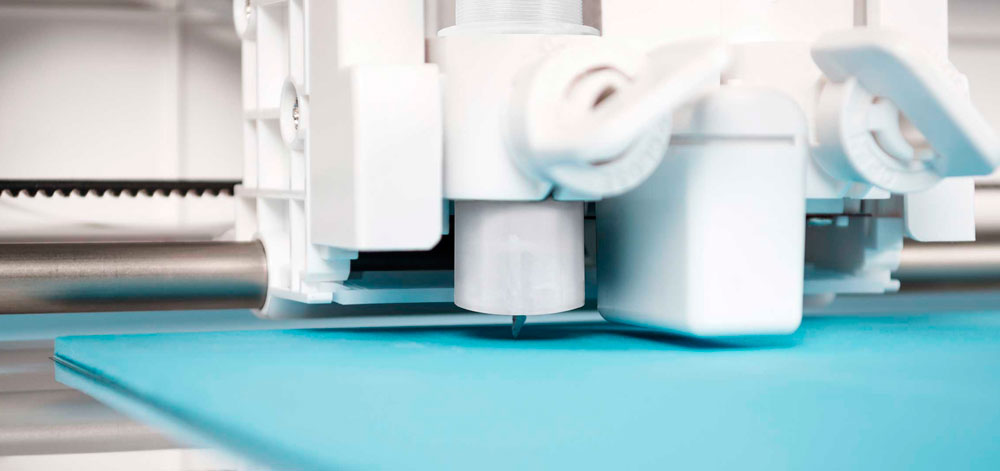 Deeper cuts.
The Curio's deep-cut blade allows for your deepest cuts yet. Its sintered tungsten alloy is composed of super fine powder for extra durability.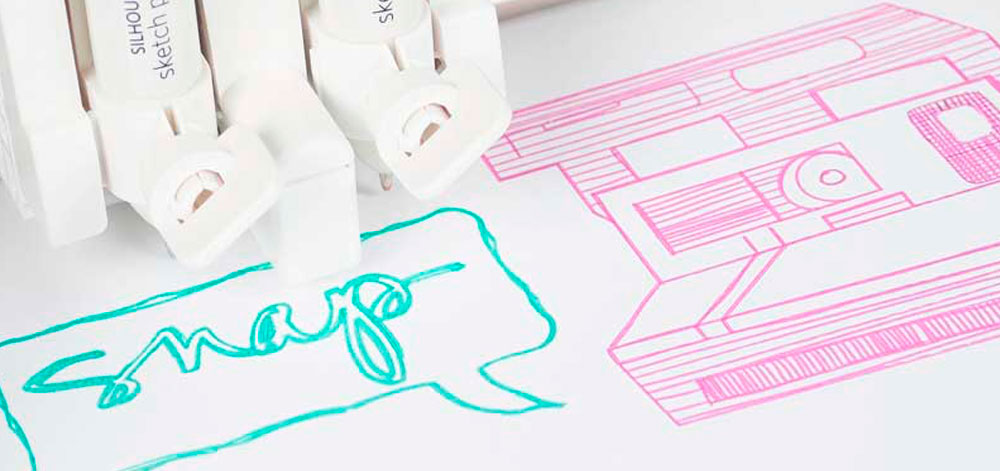 Say it with a sketch.
Create stunning multicolor sketch art with the Curio's convenient dual carriage.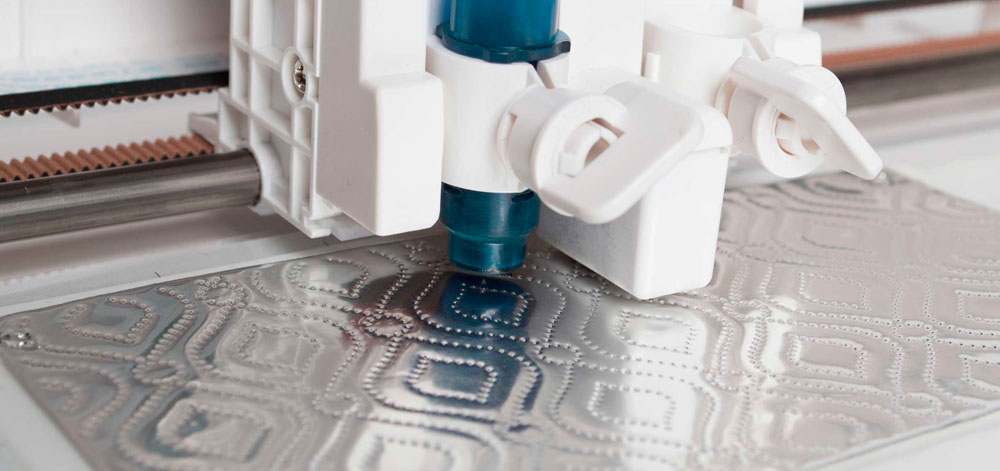 Lots of dots.
The Curio's unique stippling feature lets you create amazing dot patterns that transform into unforgettable art. Create stippled ink projects with Silhouette felt tip pens or even stipple foils and metals.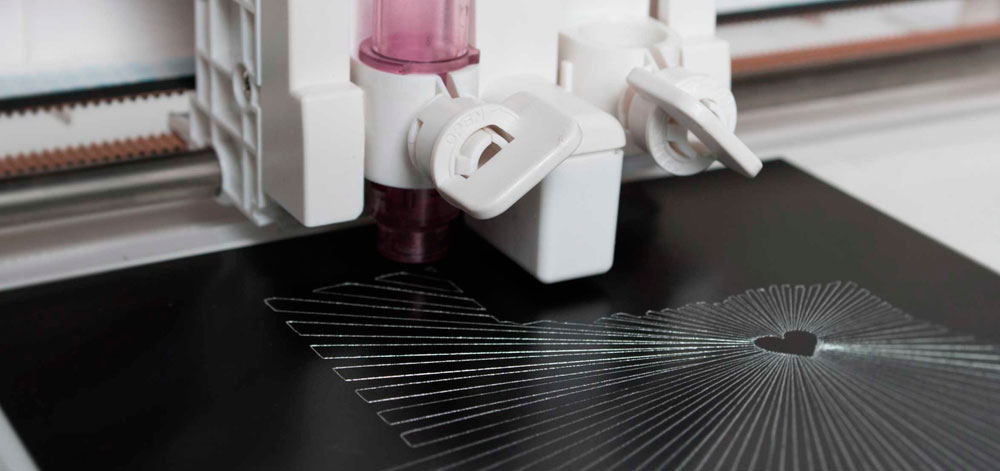 Make your mark.
Create beautifully etched metal with the Curio's etching tool to customize jewelry, charms, home décor, mixed media art, and more.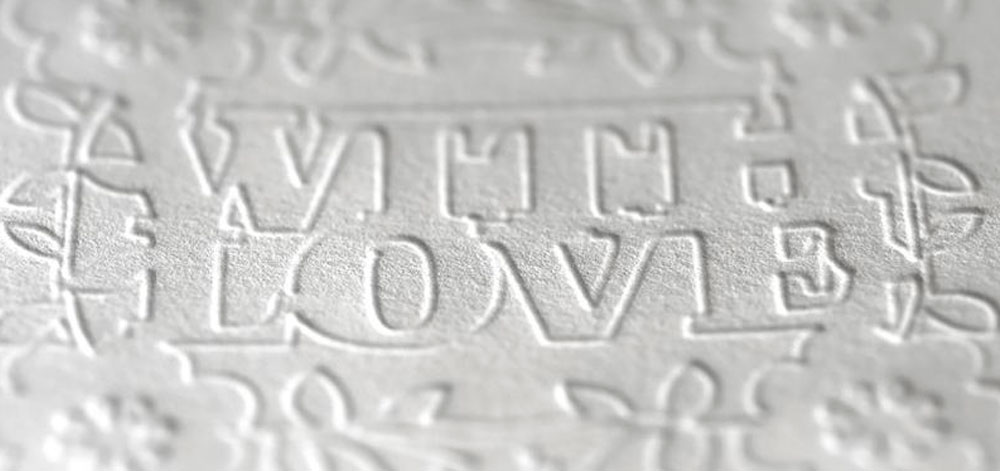 Make an impression.
Use the Curio's embossing tools to give an elegant faux-letterpress effect to cards, invites, business cards, and more.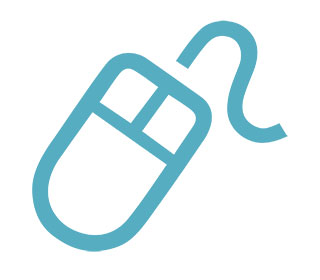 The Silhouette Online Store
Download new designs 24/7 from the Silhouette Online Store
Choose from thousands of cuttable designs without having to buy a cartridge
Most shapes are just 99¢ each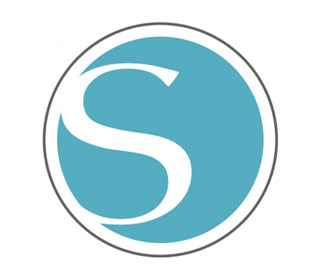 Silhouette Studio®
Font access (for font files on your computer)
Ability to use JPG, BMP, PNG files
Image effects (b/w, tint, color saturation)
Print & Cut
PixScan™ compatible